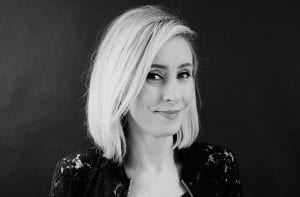 Spa Director
502.426.2226
info@zsalon.com
Julie is our multi-talented powerhouse that began her career with us as a Massage therapist and is now the massage trainer. Julie's compassionate, funny and intuitive nature paired with her knowledge and expertise has made her an essential asset to our team (since 2001!). As a massage therapist, she is certified in Integrative Deep Tissue/Neuromuscular Therapy (trigger point) and also specializes in aromaology, Ashiatsu, stone massage and AVEDA Chakra and Stress Fix massage. In addition to her background in massage, Julie is gifted with extensive knowledge in safe and effective uses of essential oils and Aromatherapy as well as stretches and beneficial information on minor aches and pains. Our in house guru, Julie loves to provide wellness information to guests and teammates on a daily basis as well as through workshops to support the wellness movement into mainstream.
She believes that her experience at the Atlanta School of Massage has been an immense blessing as it continues to influences her career. As an Aveda Purefessional, Julie not only trains all of our spa staff she also trains professionals in and out of the state of Kentucky and enjoys teaching CEU classes to the massage students in the Kentuckiana area. She shares the information and techniques she has learned from the school as well as those she has adapted overtime so her trainees are well rounded and even more successful. In addition to training the spa team, Julie is also passionate about her works outside of the salon to shift the mind set of spa treatments and massage from just a luxury to a necessity for lifestyle wellness that includes prevention techniques.
When Julie is not flexing her brain muscles at work, you can find her spending time with her family, gardening and satisfying her artsy side through painting and creating fabulous birthday parties for her two girls!