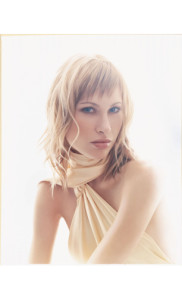 When the snow is falling and everything is covered in beautiful blankets of white, it is a sight to see. What isn't especially pleasant is the toll it takes on your skin and hair. During the winter months, you may notice that your hair might not behave the same as when it is moisturized with humidity during the summer or in the milder spring months. Here at Z Salon & Spa, we know it can be quite frustrating wrestling with static-filled locks and dry ends.
With winter quickly approaching, we've pulled a few magic tricks from our hats. Follow these steps to keep a moisturized and healthy mane through the cold and dreary days.
Deep Conditioning Treatments
When it's too cold to play in the snow, treat yourself and your locks to a deep conditioning treatment. These treatments infuse and lock moisture into your hair. Try Aveda's Dry Remedy Moisturizing Conditioner. The deep-moisture complex hydrates hair, leaving it soft and shiny.
Aveda's Damage Remedy™ Daily Hair Repair is a great leave-in conditioning treatment to bring moisture and life back to your hair during the winter months. It also protects against breakage and heated styling products.
Limit Washing
Washing dries out hair. While the humidity is significantly lower during the winter months, this is a great chance to lighten up on the number of times you wash your hair. Aveda's new Shampure™ Dry Shampoo is a great addition to your styling products this winter. Just a quick spritz on the roots, and your style is fresh without removing moisture.
Another great tip for adding moisture to your skin and hair is to purchase a humidifier. A humidifier moistens the air and is especially beneficial during the winter, while heat blasting through the events dries out skin and hair. Before scooting out of the door, spritz on Aveda's Air Control™ Hair Spray, a flexible and long-lasting hairspray that eliminates static.
Trim Up
Our stylists at Z Salon promote regular trims year round. But keeping your locks trimmed, especially during the winter, will eliminate the frayed look and keep your mane healthy and easily styled. Keeping your style maintained will also eliminate breakage.
Z Salon & Spa can keep you looking your best all year round. Give us a call and book an appointment with a stylist today (502) 426-2226.